10 TOP things your must do in Cusco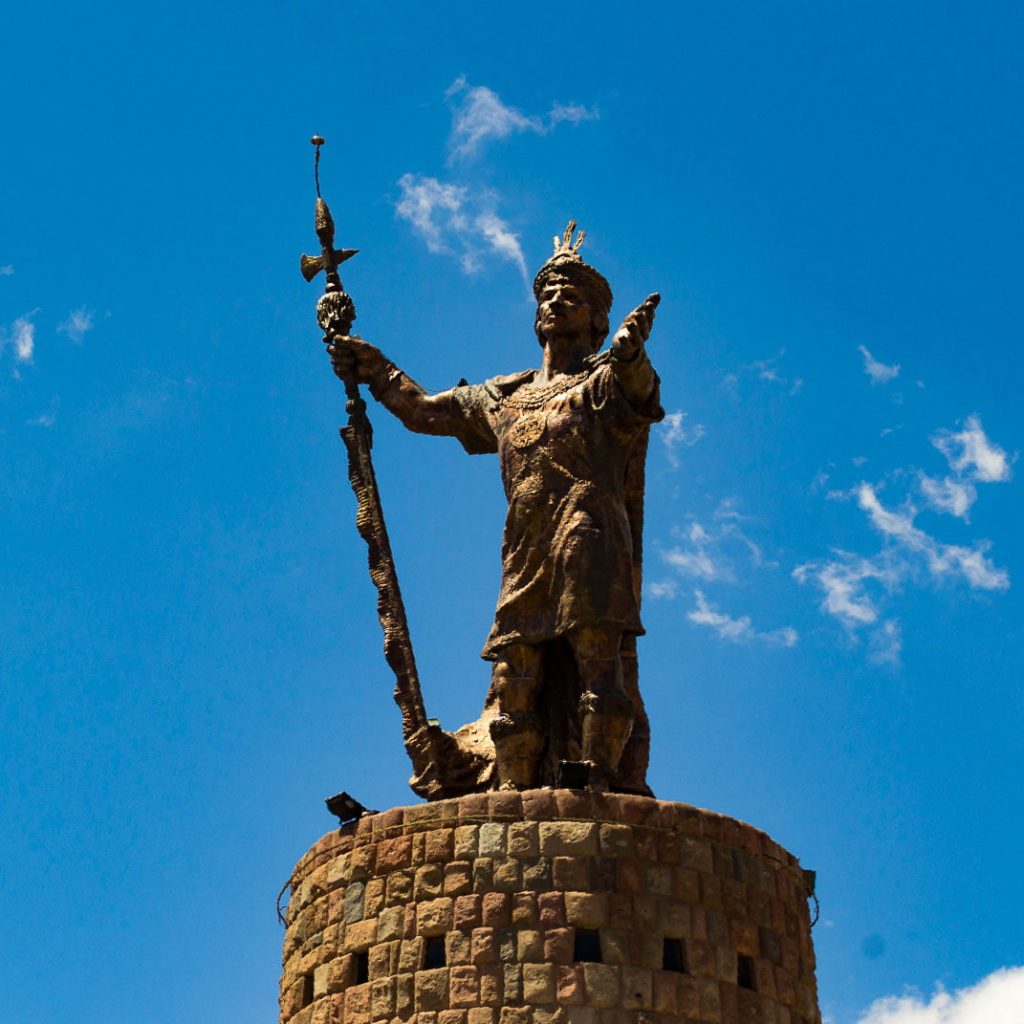 Cusco, sometimes spelled Cuzco or Qosqo, in Peru is a place almost beyond comparison. Built in the shape of a poised puma, it once was the capital of an empire spanning half of South America. In 1933, the ancient city of the Inca was declared the "Archeological Capital of the Americas" and since 1983 it is a UNESCO World Heritage Site.
Now more than 430,000 people live here – most of them of indigenous origin who still speak Quechua. With an elevation of about 3,400 meters, it lies at the mountainous access point of Peru's famous Sacred Valley with its many tourist attractions. The famous Machu Picchu is only one of them. As a result, there are so many things to do in Cusco.

A destination in its own right due to its historical importance in South America, beguiling blend of cobblestone streets, colonial period architecture and that unmistakable Peruvian street spirit, Cusco's designation as the gateway to the beautiful Sacred Valley and Machu Picchu simply further underscores its enduring popularity.
We have some advice on the best things to do in Cusco – from chocolate shops to cool cafes, churches and hipster neighbourhoods to traditional magicians at work.
THE BEST THINGS TO DO IN CUSCO
1.- THE PLAZA DE ARMAS
The beating heart of Cusco, from first to last light there is never a dull moment in Plaza de Armas.
The central square of the city is bordered on one side by the imposing Cusco Cathedral. It was built on the foundations of an Inca temple and was completed in 1654 with the aim of removing Incan religious beliefs. Now a UNESCO heritage site, it is a must-see during your time in Cusco. Another side of the plaza holds the smaller but beautifully intricate Church de La Compañia de Jesús.
You will inevitably cross Plaza de Armas many times on your own Cusco visit, but our tip to enjoy it most is to go for a morning coffee or afternoon drink at one of the pricer second floor cafes and restaurants which can be found on three sides of the square. With small balconies to huddle on, it's a welcome respite from walking and sightseeing and the best way to watch the world of traditional and tourist Cusco colliding in a kaleidoscope of colour.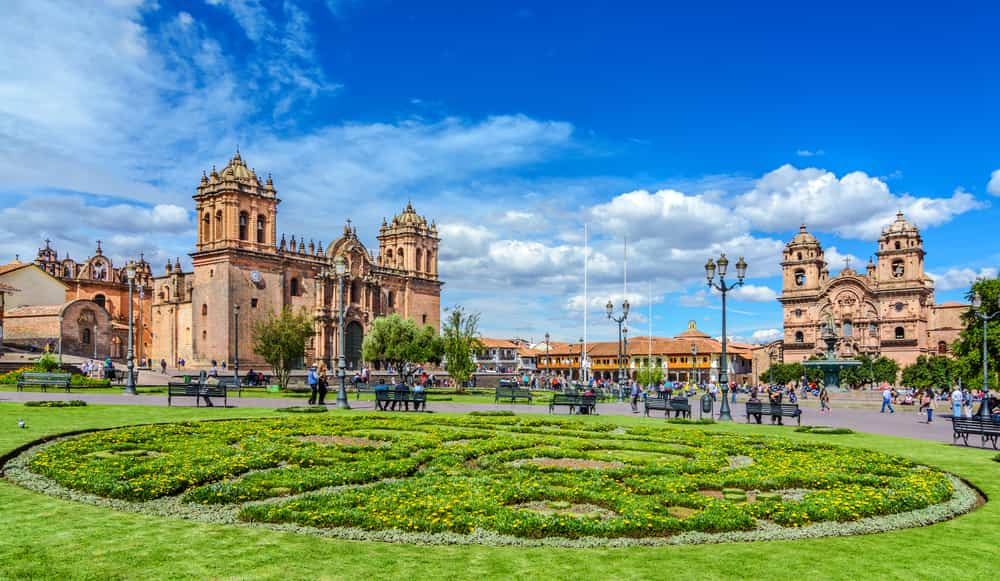 TIP: La chupiteria and Wild Rover, as well as Inka Team and Molly´s Irish Pub , are some of the go-to places for late-night drinks and fun on Plaza de Armas. Just remember that Cusco gets cold in the evening, so wrap up warm.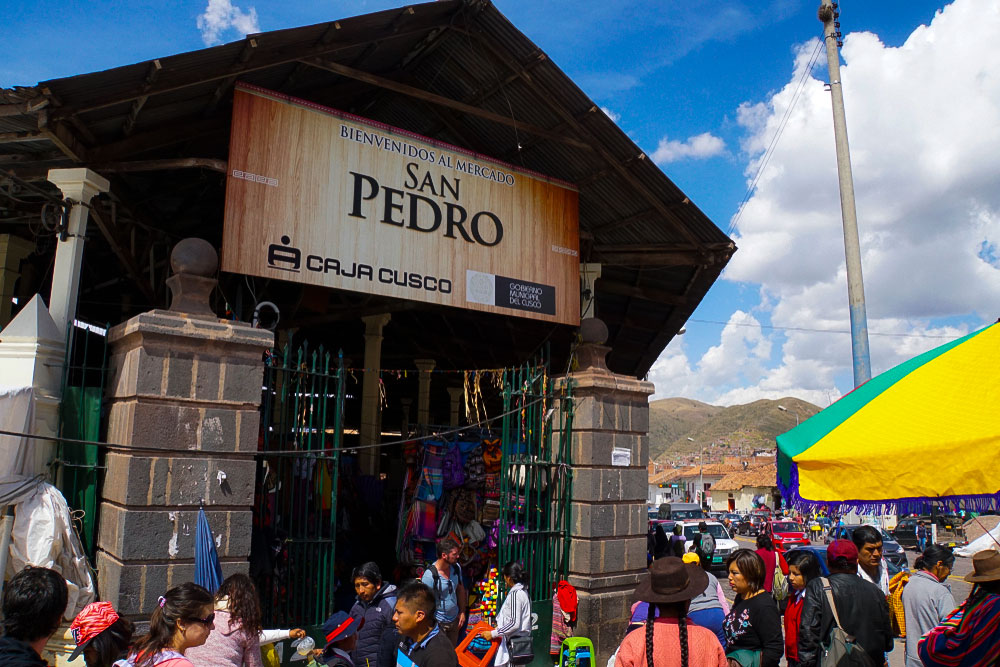 2.- EXPLORE SAN PEDRO MARKET
The streets become noisy and crowded as you approach the San Pedro Market Cusco, a place where (almost!) everything can be bought. A swirl of colour, unknown smells, and the characteristic buzz of the place hit you as soon as you step inside. Wandering through the busy aisles, enjoy the bright colors of the Alpaca ponchos then head for the fresh juice stalls. You will pass women in traditional dress trying to catch your attention with an "Amigo, what do you want to buy?" and showing you piles of rice, quinoa, maca and medicinal herbs.
The best advice for a visit to San Pedro Market is to take your time, wonder slowly and marvel at the heart of Cusco where goods from the Peruvian coast, jungle and Andes are exchanged every day. The market allows a glimpse into the Cusco or 'Cusqueña' culture and is definitely not to be missed.
Other Cusco markets to visit include daily Mercado Wanchaq and the Baratillo Market on Saturdays.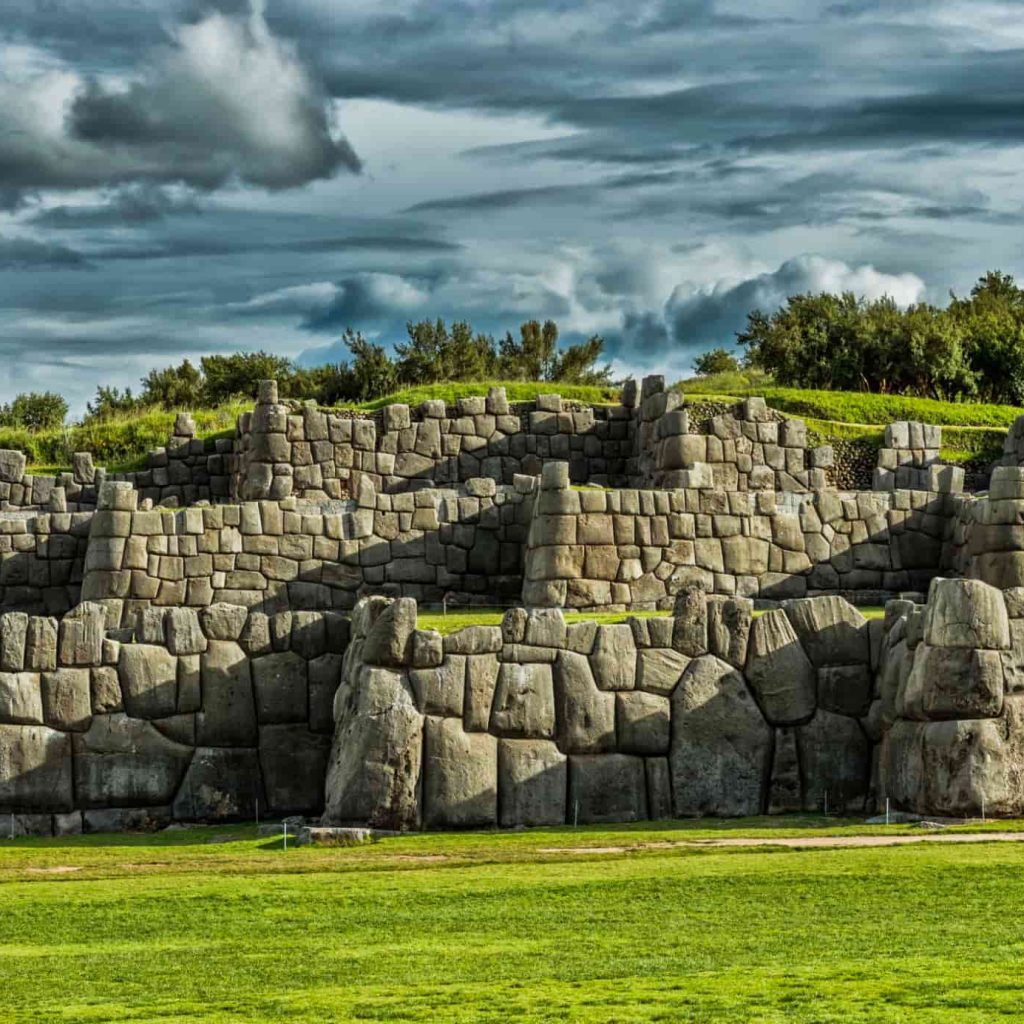 3.- WALK TO SACSAYHUMÁN
There are a number of excellent days trips from Cusco, but a short bus ride or walk up to the impressive Incan ruin of Sacsayhumán (pronounced sack-sigh-woe-man, not 'sexy-woman') is a great opportunity to get out of the city for the morning or afternoon.
The site of the old citadel is a pleasure to explore for an hour or two and its ginormous black boulders are incredibly impressive. Just note that if you plan on doing a Sacred Valley tour, a visit to Sacsayhumán may be included, so consider if you want to end up visiting it twice.
To visit Sacsayhumán and many other sights in Cusco and the Sacred Valley it is necessary to purchase a 'boleto turistico' in advance.
How to get there: You can get to Sacsayhuamán on foot, by taxi, or with a local bus. To walk, simply use Google Maps to find the enjoyable route which takes you through Cusco and up the Atoc'sekuchi staircase – it's pretty self-explanatory. It's also possible to take one of the many buses or collectivos which pass the Sacsayhuamán entrance to neighbouring towns – ask you hotel/hostel for advice on the best place to hop on and it should only cost S/. 1 one-way.
A taxi takes 10 minutes up to the ruins and should cost around 10 to 15 soles
Cristo Blanco (the big Jesus gifted by Palestinans after World War II) is also up here and,, it offers a nice view over Cusco.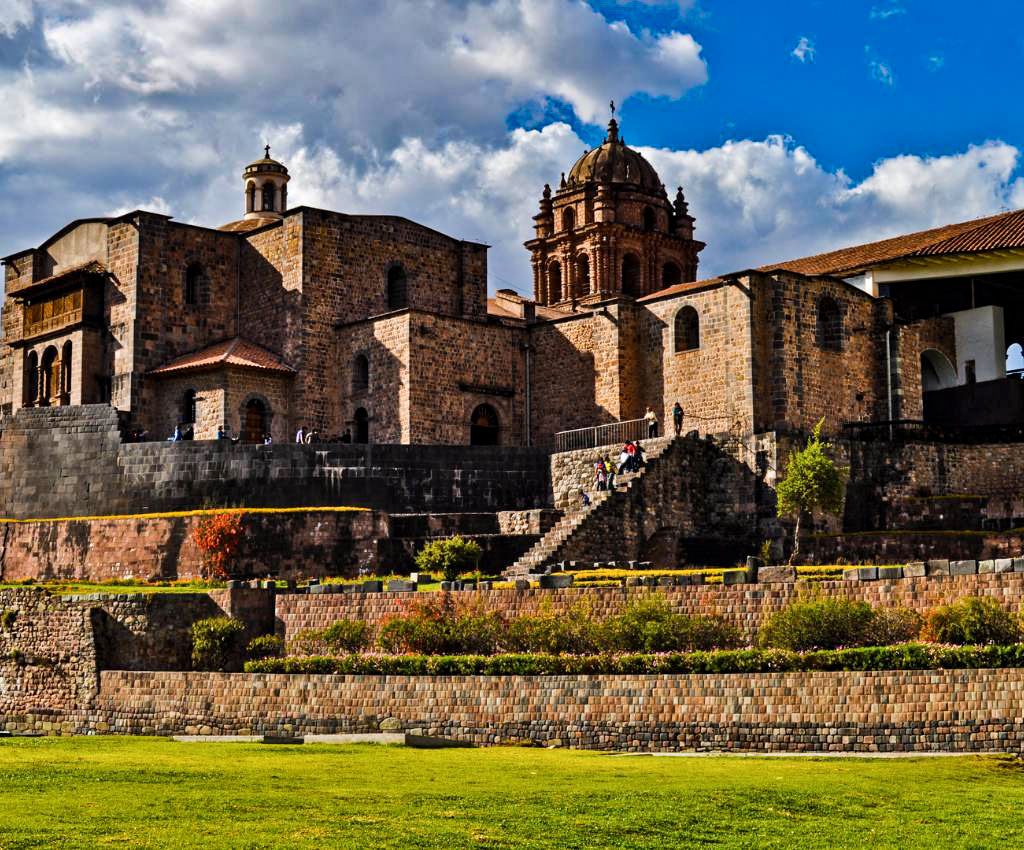 4.- KORICANCHA: THE GOLDEN TEMPLE OF THE SUN.
Out of all the attractions in Cusco, this one is the crown jewel.
Koricancha (often spelled Coricancha) was 'the centrepiece of the Incan empire' and considered the holiest site in Incan mythology, but its golden glory was tarnished by two key events in the history of Peru. Firstly, when the Spanish demanded a ransom for the release of the kidnapped Incan emperor Atahualpa, much of the temple's gold and silver (legend says that it was covered in an incredible amount) were stripped, melted, and used to pay. The conquistadors, true to colonial form, then reneged on the emperor's release and murdered him.
Once the Spanish proceeded to take Cusco, they chose to destroy most of the revered Incan site and stripped it of any remaining gold. The final act to underpin the power shift? The building of a church upon Koriancha's foundations, which you can still find and visit next door (named the church and convent of Santo Domingo).
It is the remains of Koricancha which continue to act as an important link to the Incans, and a key place to visit in order to understand them and the clash of two civilisations, with one's temple built atop the other in a very unsubtle metaphor for conquest.
***The entrance ticket costs S/15 soles and it´s open from 8:30 a.m. – 5:30 p.m. (Mon – Sat) and 12.00 p.m. – 5 p.m. on Sundays.
5.- HANG OUT AT SAN BLAS

It is apparently obligatory to refer to the San Blas as 'bohemian' or 'artisan' when writing about it in a Cusco guide, but we're not going to go into that side of the neighborhood here.

However, this area was really the catalyst for changing my perspective on Cusco, and allowing me enjoy the city away from the central tourism-focused areas. It's pretty, less busy, has my favourite Cusco coffee shops and restaurants, a handful of excellent independent clothing and jewellery shops, a chilled out vibe, great views of Cusco, fun nighttime bars and, well, lots of the things that you'll like if you're based in a city for more than a few days.
As so many travellers set up a little base in Cusco for a week or so, quite a few naturally gravitate towards San Blas during the day and night, and we'd recommend you make a beeline to this small quartier too whilst you're in the city and embrace your inner flâneur. It is definitely worth that walk up the hill!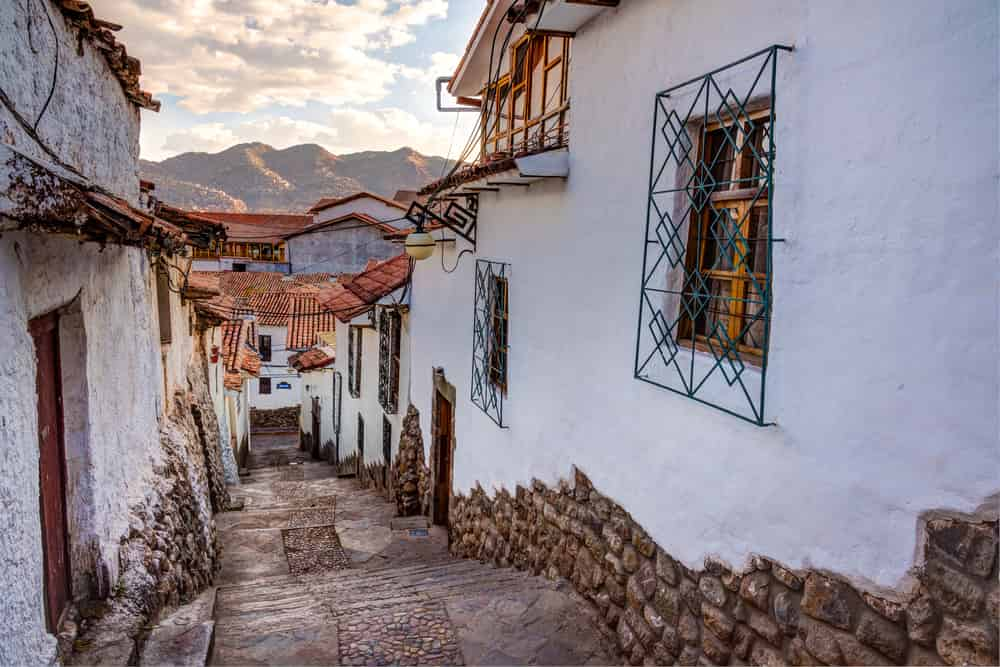 6.- ENJOY THE BEST VIEW OF CUSCO

Cusco was supposedly designed in the shape of a puma and, although you won't be able to make that out very clearly anymore, you really won't mind as you sample the best view of the city with a pisco sour or cold beer in hand.
The breathless walk up to Limbus Restobar, with its wide outdoor seating area and floor-to-ceiling glass walls, may take its toll if you haven't yet acclimatised, but it is 110% worth it for the views alone
7.- INDULGE IN CHOCOLATE TASTING + COOKING CLASSES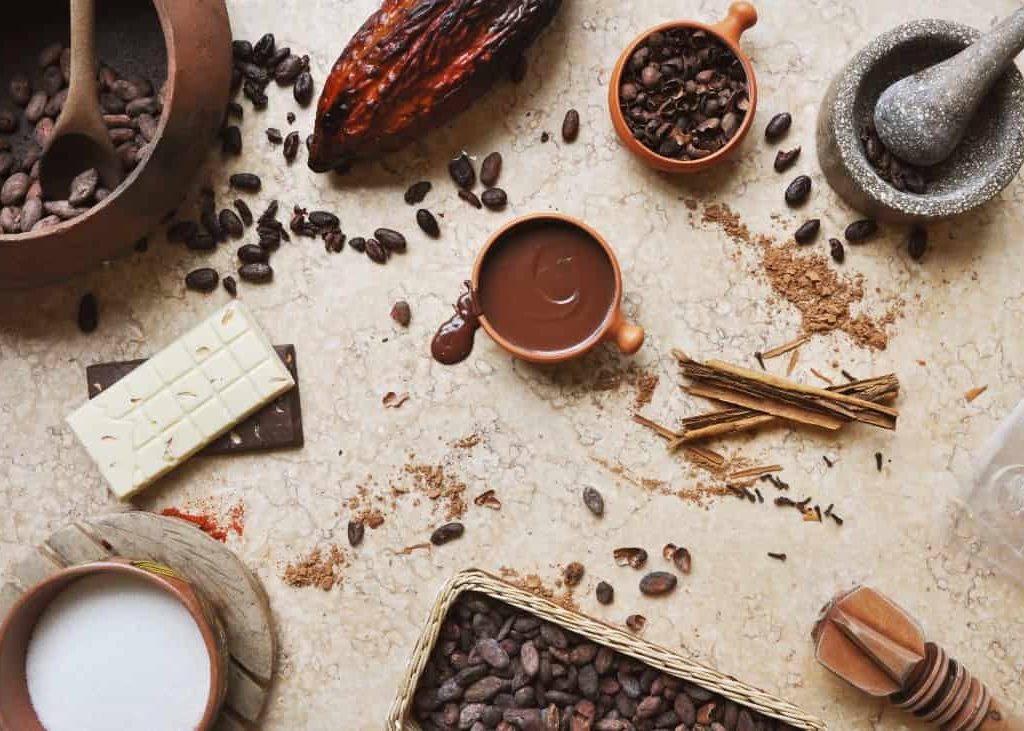 First up, there are a number of cooking classes on offer where you will visit a local market, learn about the ubiquity of Peru's famous potatoes and corn, then head to the kitchen to create your own dishes and learn about the history of food in Peru with a homemade pisco sour. I love doing cooking classes when I travel, and this four-hour class in Cusco is highly recommended.
Visit one of the several excellent chocolate houses in Cusco where you can sample some of the finest products from local producers. Peru is actually quite renowned globally for the quality of its cacao beans and chocolate, and Cusco offers the chance to sample (or devour) lots of it. If you're a chocolate fiend, then you'll want to perhaps accidentally wonder past the following (in no particular order) to try some samples:
Choco Museo (210 Calle Garcilaso)
Bonbonao (299 Calle San Juan de Dios)
Tika Chocolates (823 Avenida El Sol)
8.- SOLVE THE 12-ANGLE STONE
Now, if you've been doing your research for Cusco, then you may have seen a lot of posts talking about the 12-Angle stone (sometimes called the 12-Point Stone).
It isn't really something to make you excited for your upcoming trip is it? Especially in comparison to a ¨make your own chocolate workshop¨!
We are with you on this one too, especially as this revered stone on a very narrow street is pretty much always crowded and has a guy in Incan fancy dress permanently positioned next to it
It is a block of stone that is made of green diorite, a stone widely used in Inca architecture. It is also one of the important symbols of the city of Cusco and is embedded in an Inca wall, which is part of the Archbishop's Palace and the Museum of Religious Art of Cusco, where paintings of the Cusco school are exhibited.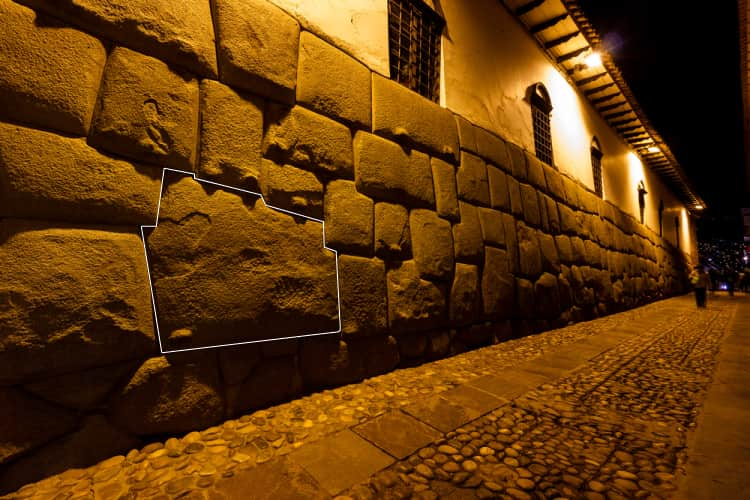 The wall where this famous stone is embedded is admired for its polygonal architecture and also has colonial walls built on this very solid Inca foundation. This wall is characterized in that in the center of the wall the stone of the twelve angles is located, popularly known for its perfect assembly of its corners, for its great finish, assembly and its Inca perfectionist border.
Its located next to the Church of Triumph, two blocks from the main square, on Hatun Rumiyoq Street (large stone in Quechua).
9.- VISIT A FEW OF CUSCO'S MUSEUMS AND EXHIBITIONS

There are more than a few underwhelming museums in Cusco (here's looking at you Inka Museum), but we recommend you make your way out to the following if you're having an education exploration day in Cusco:
Museo Inca: The charmingly modest Museo Inka, a steep block northeast of the Plaza de Armas, is the best museum in town for those interested in the Incas. The restored interior is jam-packed with a fine collection of metal- and gold-work, jewelry, pottery, textiles, mummies, models and the world's largest collection of queros (ceremonial Inca wooden drinking vessels). There's excellent interpretive information in Spanish, and English-speaking guides are usually available for a small fee.
Museo de Arte Pre-Colombino (MAP): One of the best museums in Cusco in terms of curation and the quality of exhibits, it's a privately funded one which (as the name would suggest) focuses on art and artefacts from the period prior to the Spanish conquest. Definitely a worthwhile addition to everyone's list of things to do in Cusco!
Pisco Museum: It isn't really a museum, especially come nighttime, but we you have earned a drink by this stage. Peru's most famous cocktail, a sour blend of egg white and pisco, is something you should sample a lot of whilst travelling here. (It's all part of the cultural experience, right?)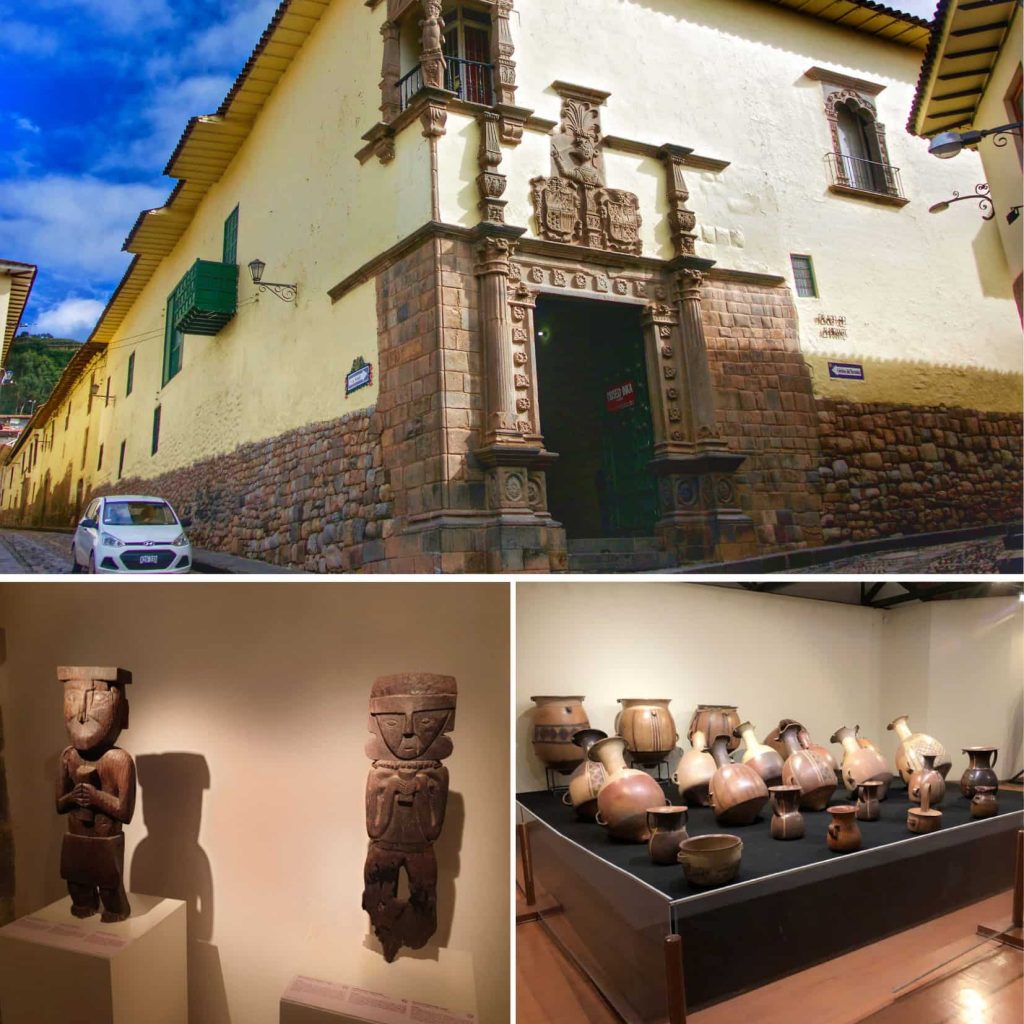 10.- Walking Tours in Cusco

One of the top things to do in Cusco when you first arrive is to take a walking tour of the city. I try to do this on day one every time I visit a new city to help me find my bearings and to tap into local tips. Tours are offered in Spanish and English and if you choose right, you might end up with a free Peruvian Pisco sour!
Meeting point: Plaza de Armas
Note: free tours aren't actually free, payments are collected via tips at the end. Be prepared with some local cash to give the guide a tip.
Tip: one of the nice things to do in Cusco on your own if you want to make friends – we dined with a couple who we met on the tour
Information privided by SPIDER Travel Peru!